What's Done, What's Next: A Civic Pact


Chapter Two:


Underlying Big Decisions,An Owensboro Operating System That Works, Mostly

by Keith Schneider
August 19, 2011
A Formative Public Event
The steady transformation of downtown Owensboro from late 20th century exhaustion to a 21st century showcase of lively streets and riverfront parks was already six years old the afternoon of July 20, 2011. Some 50 citizens joined Mayor Ron Payne, a special city-county steering committee, and several reporters on City Hall's fourth floor to view the latest design and consider the projected cost of a new convention center. Most business leaders and many residents considered the building an essential new fixture on Owensboro's riverfront. Payne and the six other members of the city-county steering committee were closing in, after 16 months of work, on a final decision on the design, size, and cost of the center.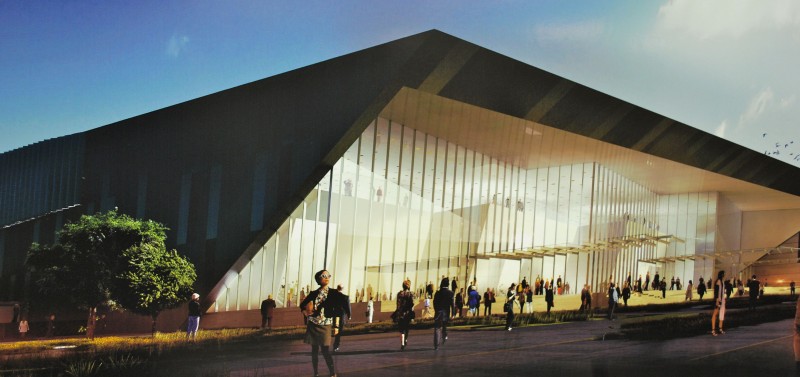 Done right, the convention center would anchor the $120 million downtown redevelopment project that was under construction four blocks away, a good measure of which the city helped to finance. The convention center also could become the city's architectural signature, a convergence of great zones of interior glass, and crisp exterior angles that celebrated Owensboro's determination to thrive in a new era.
That, however, was not the convention center's original intent. The building was envisioned as a kind of bookend to the RiverPark Center, the early 1990s  performing arts building a few blocks upriver.
The July 20 meeting and the events that preceded and followed it serve as a set piece, a week-long scene within a larger narrative that illustrates not only how difficult it is to build a city's new economic foundation but also how Owensboro's operating system functions around big decisions. The steering committee meeting and its aftermath provides useful insights into the strengths and weaknesses of how Owensboro manages itself to succeed.
Payne, who was raised in Owensboro and whose career includes stints as city manager, finance director, auditor, and city commissioner, as well as director of finance in Tulsa, Oklahoma, fully understood the moment. Since his election in 2008, Payne has been the central hub in the circle of Owensboro's elected officials and opinion leaders that is overseeing downtown redevelopment and the new convention center. His peers generally commend the mayor's vision, intelligence, and persistence. If there's a reason to be critical, they say, it's how driven and stubborn Payne can be.
As the mayor approached the steering committee meeting, his convention center goals for July were characteristically straightforward. First, unveil the newest design on July 20. Second, put the design before the special seven-member, city-county steering committee a week later, on July 27, for a final vote of approval. Payne had arranged for the city-county Industrial Development Authority to meet that same day to okay the bonding authority to fund construction.
In short, if the steps worked, the convention center would be on its way to completion, perhaps in 2013. "It's like building a house, you know," Payne said on July 20. "We are getting very close."